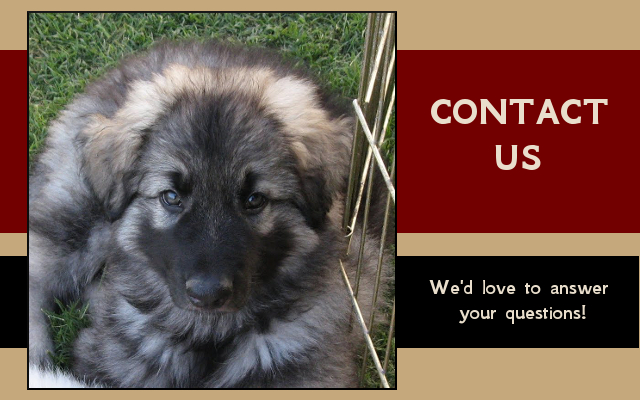 How to Contact Us
First things first: you can contact us at our email at sparta.shilohs@gmail.com.
Anne serves as the Secretary for the International Shiloh Shepherd Alliance (ISSA, Inc.) Club and Registry. She's always willing to answer questions about the breed (if you're still wondering whether a Shiloh is for you) or about our dogs or any future plans. She's also a bit of an expert on the history of the Shiloh Shepherd. So feel free to drop us a note on any of the above!
We highly recommend the ISSA web site as a source for information as well, and you can visit the ISSA site at shiloh-shepherd.com. We are always adding pages, pictures, information about upcoming Shiloh events, new upcoming litters and articles!
If you are looking for a Shiloh puppy and our plans do not fit yours, we encourage you to look into any of our ISSA Shiloh breeders in Texas, Oklahoma, or Arizona. You can find a complete list of ISSA Breeders here on the ISSA web site: The ISSA Breeder Listing. Many of these people are our personal friends and we heartily and happily endorse them if you are looking for a puppy!