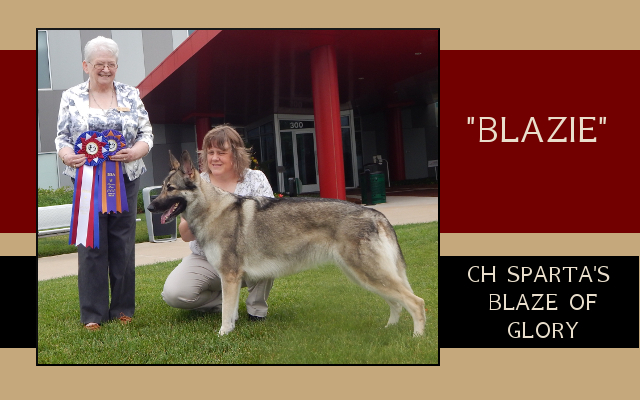 About Blazie
Blazie is the little girl we kept from our last litter, Kyrie/Piston, back in 2012. She is a smooth-coated grey sable. Though slim and athletic (she LOVES playing frisbee), Blaze is a tall girl, hitting 28" at the shoulder.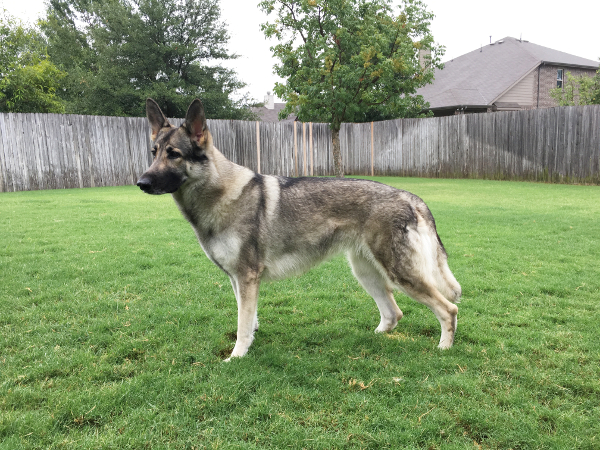 Blazie is the princess of the house. Everything must be just so! I would describe her as medium energy and medium drive for a Shiloh. What this means is that she loves to run and to chase frisbees, but she does have an off-switch and will settle happily beside us on the couch to chew a bone. Well, okay--you might have to throw her ball a few times first, or she'll toss it in your lap and give you "that look"!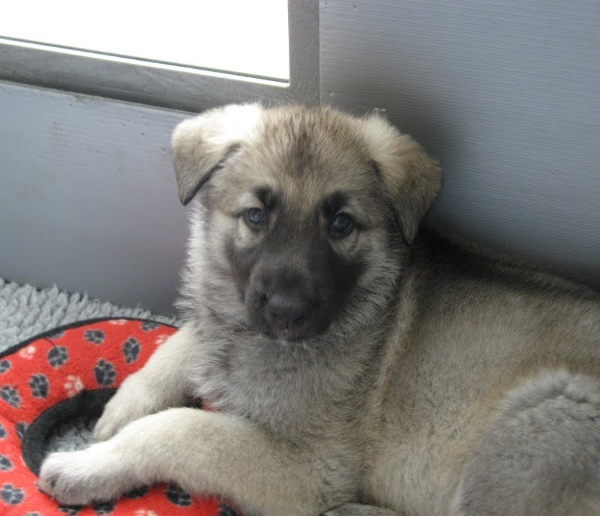 At her puppy litter evaluation, Blazie tested as a fairly confident, smart and sociable girl, and that's proven accurate. She really likes people and she's very happy to go on road trips to shows with me. She can take or leave strange dogs unless they are the really happy types with tails wagging--then she wants to play! She's got her mom's brains, and picks up on new training very quickly. She knows her obedience, show ring behavior and we also do trick training with her for fun. We may have created a monster when we taught her to "paw" (shake)--now everything is "paw"! She is a goofy girl with a really engaging personality.
Blazie and I have gone to a lot of shows together! She's a great traveler, having done 14-hour road trips with me several times. We drove to Colorado to finish her Puppy Championship, and wrapped up her adult Championship by the time she was two years old. Now we just show for fun and to help new people learn what it's all about!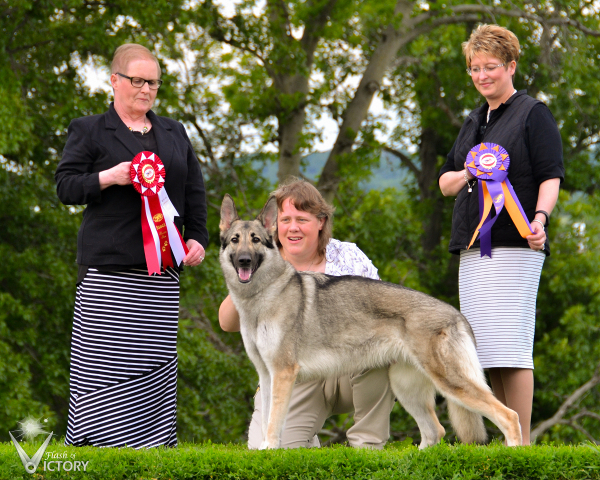 Blazie has never had pups, but we are considering trying a single breeding with her this coming winter of 2017-2018. You can watch our Puppy Plans page to see if that moves forward!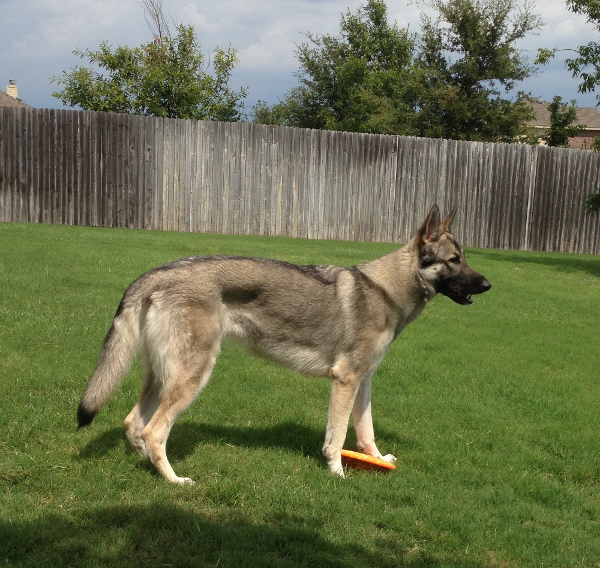 You can see more photos of Blazie when she was younger on her old blog, here.